Friday, May 4, 2018
Posted by

Yonggan Wu,
on May 04, 2018
On May 1st, 2018, Labii Inc. is releasing a new version of electronic lab notebook:
Labii ELN & LIMS (v3)
, available at https://www.labii.com.
The new version has
massive
improvements
compared to older versions
, specifically:
ELN & LIMS on Any Budget. Whether you're a team of 2 or 2,000 start documenting for as low as pennies per record. Labii's Pay-Per-Use pricing lets you pay as you go. Read more
Customizable ELN & LIMS. Customize your records down to every detail with Labii. Configure Labii to document the type of data (Samples, Plasmids, et.al), the attribution of the records, as well as the details of each record. Read more
Powerful ELN & LIMS with Widgets. Extend the functionality in your ELN & LIMS by adding widgets to meet your specific research needs. Whether you're in the biotech or chemical fields there are widgets specialized for your industry. Read more
Click here
for more details on the features of Labii ELN & LIMS. The new version of Labii ELN & LIMS is open to the public and free to
sign up
.
Friday, March 23, 2018
Posted by

Yonggan Wu,
on March 23, 2018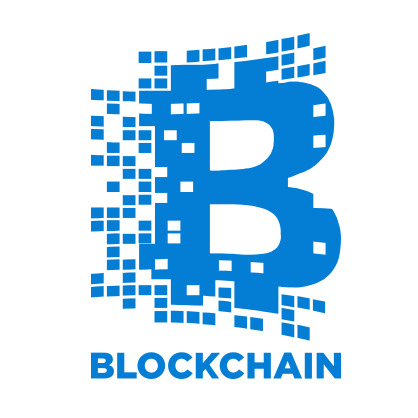 A blockchain is a continuously growing list of records, called blocks, which are linked and secured using cryptography.
The application of blockchain technology in healthcare has been largely discussed. Andy Lippman, a senior research scientist at MIT,
created a blockchain to allow patients to cryptographically sign their own data.
The blockchain technology has made the healthcare data more secure, enabling the patient to take control.
In academic, biotech, or even pharmaceutical settings, scientists are still slow in adopting new technology. Labii, as a pioneer in developing ELN & LIMS technology and providing online documenting services, is applying blockchain technology to
its newest version
.
Security in ELN and LIMS is always the first concern.
Blockchains are secure by design and exemplify a distributed computing system with high Byzantine fault tolerance.
Blockchain-based electronic lab notebook will be almost impossible to hack as well as to manipulate any historical data. This will bring an externally strong security to the
Labii ELN and LIMS
.
More details of Blockchain-based Labii ELN & LIMS will be revealed, in the meantime, it is available for testing at https://v3.labii.com
Draft by Yonggan Wu
Proofread by Matthew Manalac
Thursday, March 15, 2018
Posted by

Yonggan Wu,
on March 15, 2018
Electronic Lab Notebook and Laboratory Information Manage Systems are a great way to track research progress, but they are not affordable for most companies or academic labs.
Most companies/labs start their research without ELN or LIMS, thinking it will cut costs and spending. Most facilities will allocate money to purchase reagents or equipment and have ELN/LIMs as an afterthought. ELNs or LIMS are mostly commonplace among the larger biotech firms or pharmaceutical companies.
Start using ELN and LIMS at the early stage of a company/lab will add tremendous value to research data. Labii has been working with hundreds of small companies or labs and putting consist thought on how to make ELN & LIMS accessible without too many berries.
Here, we are releasing a new version of Labii ELN & LIMS that supports Pay Per Use
.
With the Pay Per Use pricing plan, Labii ELN & LIMS users only pay for the records they create. If only one lab note is created, users only pay for the record (~ 10 cents). No contracts, setup fees or subscription fees. Once a lab note is created, other users with adequate permission can modify it.
For smaller companies or labs that do not have many records to document, the costs of the ELN & LIMS could be a thousand times less.
Another benefit of this pricing plan is: it does not limit the number of users. Organizations can add as many users to the account without worrying about incurring more costs. This would dramatically increase collaboration and allow other users who aren't directly working in the lab to access data and contribute.
For the bigger biotech/pharmaceutical companies, Labii still provides the subscription option. Our subscription plan charges based on the number of users. The users can enter as many records as they need under the subscription option. Doing the math, the subscription plan can have huge capital savings for high-volume data generating companies.
As a take-home message: Labii has developed the Pay Per Use option for small companies/labs to quickly get started with ELN & LIMS without worrying about driving up costs. The subscription option is still available for high-volume data generating companies. As companies scale, you can easily switch between the two options as needed.
Visit us at https://v3.labii.com to try a demo.

Draft by Yonggan Wu
Proofread by Matthew Manalac